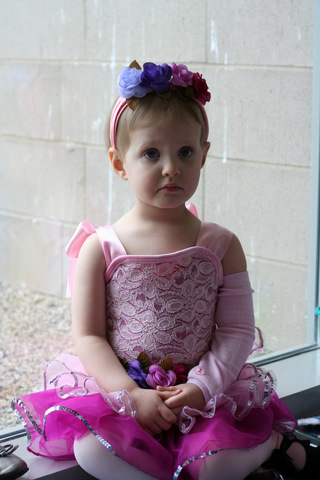 It has been 3 years since I read
Donna's Cancer Story
. In that 3 years I have learned more than I ever want to know about childhood cancer. And by that I mean the things that someone on the outside rarely, if ever, know. The fear, pain, and anger that I can't even fathom. The daily minutiae of caring for a child with cancer. But the one thing that has stuck with me is the HOPE. The hope that Mary Tyler Mom keep alive, despite the fact that she lost her beautiful Donna to the evil that is cancer. Through her pain and sadness, this hope shines through. In her words, in her deeds, and in her daily life. Some days, that light might be dimmer than others, but it doesn't go out. THAT is strength folks. That is amazing.
This time last year, my Teenzilla was preparing to shave her head for the
St. Baldrick's Foundation
, which began in March, 2000 as the annual reinsurance industry's St. Patrick's Day party, held at Jim Brady's pub in Manhattan. The goal of shaving 17 heads and raising $17,000 turns into 19 bald heads and $104,000 donated to fund the research of the Children's Oncology Group.
It was an emotional roller coaster, raising the money (over $1000!) and the event itself.... wow. At the time, Teenzilla was 14, a freshman in high school, and as passionate about what she was about to do as only a teenage girl can be! Mary Tyler Mom and Mary Tyler Son came from Chicago to cheer Teenzilla and her teammates on, and that too was an absolutely amazing gift- getting to meet the woman who's daughter had inspired my girl to shave off her pink hair in Donna's name
e
When they called her time (3:27) to come to the staging area, I went with her and the captain of our team, Danielle, to get in line. When it was time for me to walk away, I lost it. I started sobbing, hugged them both so tight, not able to put into words how proud I was of them. Not since each of my children made their entrance into the world have I felt so overcome with pride, and emotions. I seriously felt dizzy with all the feels. There are no words to describe it.

When the time came for her to climb into that barber chair, I was shaking, crying and laughing all at the same time. Then came the moment I will never forget. A man told us that she was amazing, and how he had lost his young daughter in September and how proud HE was of our daughter for what she was doing. Again- the flood of emotions that came over me was literally staggering. I lost my mom to cancer, but I have no idea what it means to move to "Cancerville" as MTM says, and to lose a child. I call myself a warrior mom, dealing with autism, but these parents, and kids are true warriors.
My baby girl rocked her bald head, and the kids and staff at the school were incredibly supportive. I am still in awe of what she did, such a beautiful, selfless act, it's simply amazing. And what a difference a year makes!
It's a year later, the hair is grown back, and she still talks about her experience, and has said she wants to do it again- after graduation!
In celebration of Donna Day 2014- I am asking YOU, dear Wino's, to help out. There are many ways for you to be a hero to kids and their families battling cancer.
1) CLICK this link-Donna's Good Things It will take you to the Donna's Good Things fundraising page. Donate $5 or $500- EVERY bit helps
3) Buy one of these super cool shirts! I know that many of you share my like for superheroes and all things geektastic- Teenzilla and I both have one of these shirts, and they are very cool, and definitely attract attention- Marvel Super Heroes Save Lives
4) Go to the St. Baldrick's Foundation website and read about their mission, their accomplishments and the creative ways they are funding research for pediatric cancer. CLICK this link- St Baldrick's
5) Find a shaving event near you and SHA
VE YOUR HEAD!!!
Mary Tyler Mom's family has grown, and they adopted Mary Tyler Baby just last year. And even though Donna has been gone longer than she was here, her story and legacy live on in her mom, dad and two brothers. Life does go on.
Remember MTM's mantra- Always, ALWAYS choose hope. Hope will help you make it through.